Fueled by curiosity
I have 8 years of experience in design and frontend development. I've worked with various clients from small startup to large corporations, with areas of focus ranging from streaming/content creation, esports, banking, law, healthcare, document management, and more, locally and abroad.
I love designing apps that can make an impact to people's lives and working with highly-driven product teams.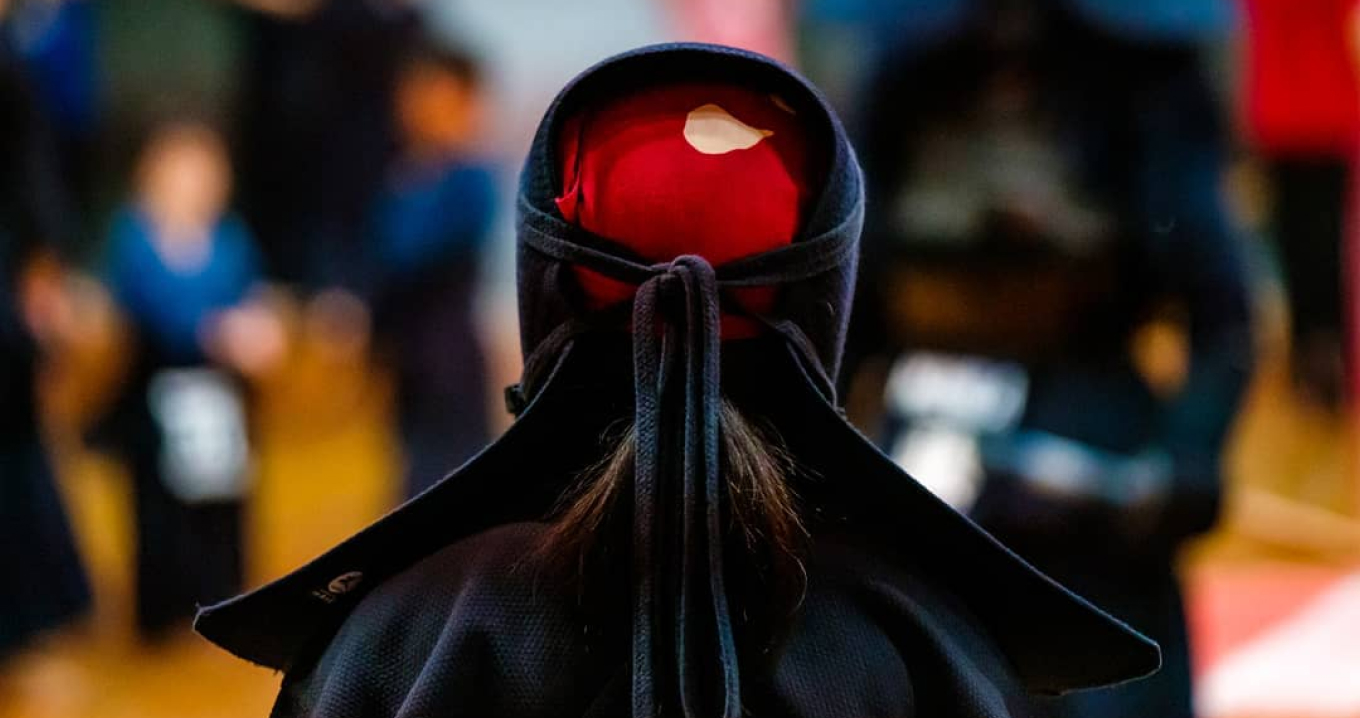 A summary of my experience
A total of 8 years of experience in Product Strategy, UI, and UX for small startups and large corporations.
2 years of which are experience in managing a design team, coaching and mentoring junior designers, and providing feedback.
Strong stakeholder management and communication.
Extensive experience in translating business strategies to product and design strategies.
Extensive experience in Design Thinking and facilitating Design Workshops.
A strict adherance to good design collaboration practices through Design Systems and Documentation.
Skillset
Technical Skills

Visual Design
Product Thinking and Strategy
Prototyping
Design Systems
Accessibility
Interaction design
UI Development
Documentation
Usability Testing
Tools of the Trade

Figma
CSS, Postcss, Sass
HTML, Haml, Pug
Eleventy
Vim
Can work around React, Gastby, Next.js, Ruby on Rails, and Elixir projects
Volunteering for the Tech Community
From the early years of my career up to now, I try to give back to the design and tech community, who I owe my foundations to.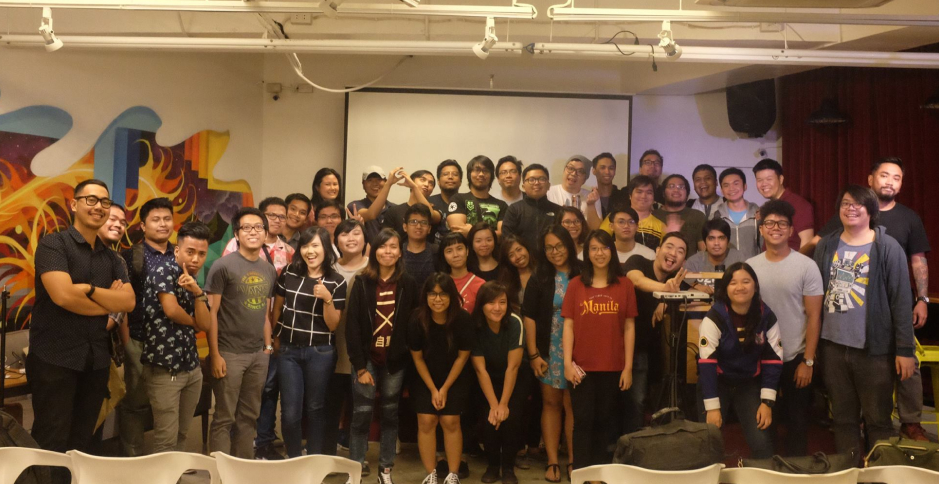 Tambayan404
Tambayan404 is the biggest Discord community for Filipinos in Tech and general tech enthusiasts to have fun, unwind, and not take life seriously.
Co-founded together with Chi Señires and Richard Parayno, we aimed to create a community of people in tech PH that's a bit lax and where we can have a safe space to talk about various stuff like gaming, shitposting, personal wins, TILs, and more!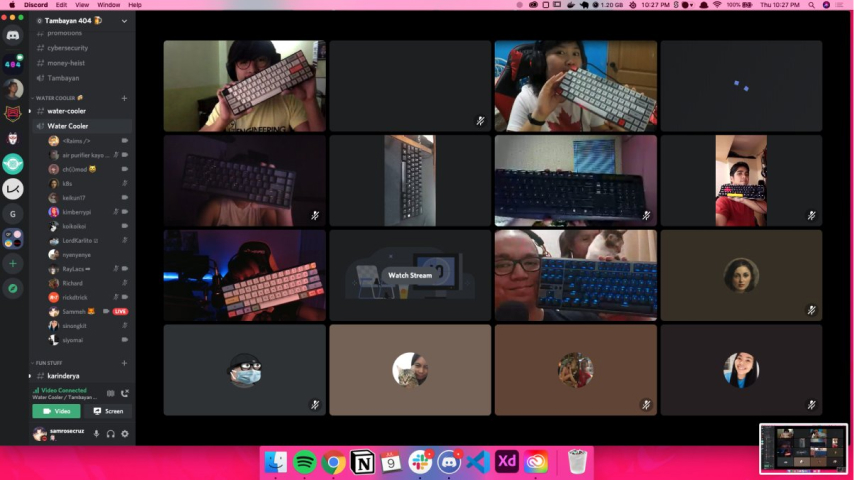 ManilaCSS
Hiatus
I founded ManilaCSS: aiming to promote CSS best practices, discover what's new, and gather professional and amateur developers to talk about anything under the CSS umbrella.
ManilaCSS was born 2017, after me and my colleague, Rico Sta. Cruz had a chance to attend MelbCSS in Australia and we thought "why not have this in Manila as well?" especially with all the fun things that's happening right now with CSS!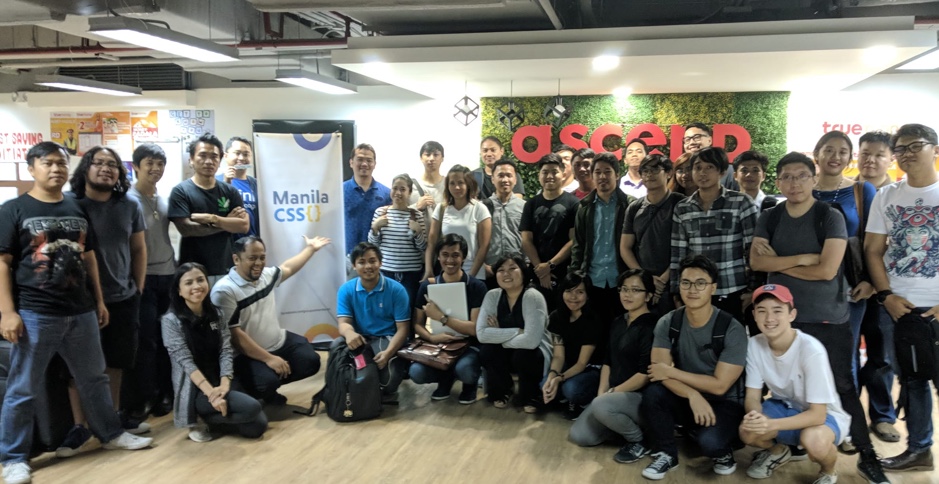 Past affiliations
I also used to be an admin for Dribbble Philippines: Manila, a design community under Dribbble.com that aims to start conversations and make friends in the creative community through meetups and activities.
Another community I used to work with is Alchemists PH: An Elixir and Erlang community. Founded by my friend and colleague Ria Cataquian, Alchemists PH focuses on promoting Elixir and Erlang in the country.

Collaborating
If there's something I truly love about community work, it's being able to collaborate with other tech and design communities and bring unique meetup experiences to everyone. If you want to collaborate with ManilaCSS in the future, please feel free to reach out.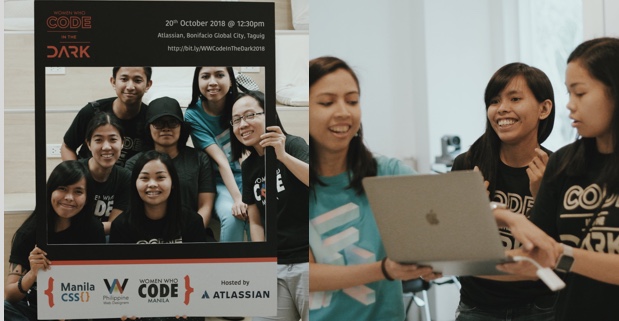 Public Speaking
Part of how I contribute to the design and tech community besides organizing meetups, is to share my knowledge to other meetups and conferences.
Normally I would talk about interaction design, design systems, product design, CSS, SVG Animation, and some occasional career talks as well.
Where I spoke
Google's Pride Conversations: Celebrating LGBTQ+ and allies in tech. Watch it on Youtube

Organized by Google Philippines

Roots Podcast -- A Podcast on Filipino Designers. Listen to it on Spotify.

Organized by Roots Podcast by Alexis Collado

SVG Animations - Junior Form Function and Class Conference 2019 @ De La Salle University

Organized by Philippine Web Designers Organization

Panel - World IxD Day Manila 2018 @ Kalibrr HQ

Organized by Kalibrr

CSS Variables - ManilaCSS Meetup 04 2018 @ Proudcloud HQ

Organized by ManilaCSS

Setting up Design Systems - SOFTCON.ph 2017 @ SMX Convention Center

Organized by The Philippines Software Industry Association

Panel - UXPH Conference 2017 @ Globe Tower

Organized by User Experience Philippines

CSS 101 @ University of Santo Tomas

Organized by SITE UST

Low fidelity Prototyping - UX University: Sixth Class @ Ateneo de Manila University

Organized by UX Society Ateneo de Manila University

Building Design Systems - MiniFFC s2016e01 @ Bitspace

Organized by Philippine Web Designers Organization

STI Career Talk @ STI Caloocan

Organized by STI Caloocan
Interests and hobbies
My way to keep a healthy work-life balance is to do various hobbies that I enjoy and help me develop a healthy mind and body. I practice kendo (japanese fencing), cycling, building custom keyboards, playing the guitar, digital illustration, and playing video games!
I'm currently playing the critically-acclaimed MMORPG Final Fantasy XIV so if you're there, don't hesitate to hit me up! ⚔️